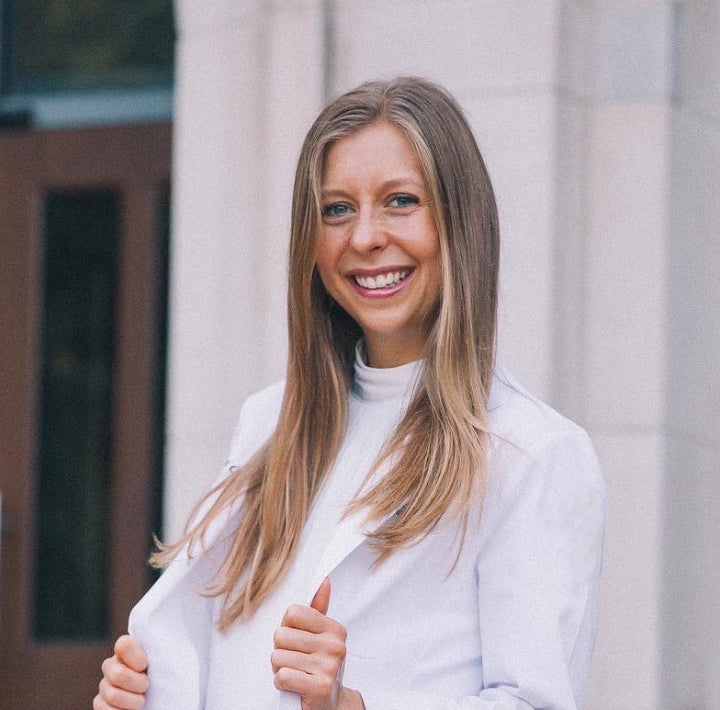 EVEREST S. GOLDSTEIN M.ED, MSN, APRN, IFM CANDIDATE
Everest is a board-certified psychiatric nurse practitioner with a background in functional medicine. She works to reduce the stigma surrounding mental health and expand access to care through advocacy and education. She takes a holistic approach to healing and believes in the connection between the body and mind. Integrating lifestyle, diet, medicine, and other innovative technologies, Everest views each patient individually to help them take control of their health and improve their quality of life and wellbeing.

Everest was born and raised in Dallas, Texas and then obtained her B.A. in Psychology from Princeton University. Following Princeton, she worked for Teach for America as a bilingual elementary school teacher, administrator, and curriculum developer. During this time, she received her Master of Education from Southern Methodist University in Dallas, TX. Realizing the great need for mental health services in this community, she decided to follow my passion and earned her Psychiatric Nurse Practitioner degree at Vanderbilt University. To better provide holistic care to her patients, Everest received extensive training in functional medicine through the Institute for Functional Medicine.

In her free time, Everest enjoys being outdoors at the beach or in the mountains. She loves to waterski, hike, cook, travel, and spend time with friends and family.
BACK TO MEDICAL PARTNERS